Integrated Engineers and Contractors
Our company is a trustworthy partner for the business of our clients. As, we are working with dedication to help them grow in the competitive market. With the support of our immense knowledge of the domain along with market expertise, we bring forth complete Pneumatic and Refrigeration solutions. Along with this, we are offering top class turnkey solutions for different projects to our clients. We design and develop these innovative solutions with an aim to make it easier for our clients to carryout their business operations. We ensure this by recruiting a team of talented and qualified engineers who have gain specialization in the field. Additionally, we are into providing top class consultancy services to numerous industries that help them in enhancing the efficiency of their pneumatic & Refrigeration systems. Our company is engaged in offering complete pneumatic automaton solutions for large units, trading & manufacturing of Refrigeration compressors, Air dryers - Refrigerated Air Dryers & Desiccant Type Air dryers, Air Compressors, Compressed Air Filters, Screw Air Compressor, Air Receivers, Auto drain valves, Humidifiers, Dehumidifiers, Process Chillers, Heat exchangers - Plate Type, Shell & Tube Type & finned tube type, Turnkey pipeline laying, Pneumatic & Power Tools, Air Purifiers and Cold rooms.
The company also designs and manufactures Fin Tube, Shell and Tube Type Heat Exchangers for all the combinations of fluids and materials for construction of any industrial application. We also undertake Industrial Compressed Air/Gas Piping on Turnkey basis.
Manufacturing activities includes:
Refrigerated Type Dryer, Heatless Adsorption Dryer, Refrigerated Air Dryers, Heat Exchangers, Water Cooled Inter & After Coolers, Turnkey Pipe Line Laying, Pneumatic SPM, Automation Engineering Employing Pneumatics and Electronics, Dehumidifiers, Auto Drains, Air Filters, Oil Removing Filters, Air/Gas Receivers, Moisture Separators, Split Flow No Purge Loss Type Dryer, Heat of Compression Type Dryer, Blower Heat Regenerated Type Dryer, Heat Regenerated Type Dryer, Pressurized Spray Tanks, Micro Filter, Chilling Plant.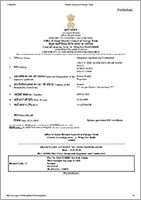 Read More